WWW Wednesday is hosted by Taking On a World of Words. Every Wednesday, the posters discuss 3 Ws:
What are you currently reading?
What did you recently finish reading?
What do you think you'll read next?
Happy June! I can't believe 2019 is already half over… it seems like we were just celebrating the new year, and it's summer already. Here in Phoenix, we are getting into that 100 degree (F) weather, which I am NOT looking forward to. I will not be going outside for the next few months. At all. I hope the weather is better where you are!
What are you currently reading?
The Gathering by Kelley Armstrong: I am loving this book! I just started it yesterday, and I'm planning on finishing it later today. First Nations, skin walkers, cougars, oh my!
The Last Wish by Andrzej Sapkowski: I really do like this book, but for whatever reason my reading speed sloooows whenever short stories are involved.
Blood and Money by Thomas Thompson: I haven't touched this in a while… oops.
Perfect Murder, Perfect Town by Lawrence Schiller: Same.
The Butterfly Mosque by G. Willow Wilson: Same 😦
What did you recently finish reading?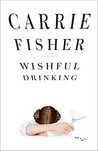 On Immunity by Eula Biss: Finally finished this quick kindle book. I would never recommend this to anyone! Read my full review here.
Wishful Drinking by Carrie Fisher: I listed to the audiobook for this one – it was only about 3 hours long, and read by the author. I love Carrie Fisher so much; her snarkiness is delightful. RIP!
All the Rage by Courtney Summers: Mixed feelings about this one! Read my full review here.
I Miss You When I Blink by Mary Laura Philpott: Meh. I enjoyed this memoir/essay collection, but it's nothing special. Read my review here.
The Widow by Fiona Barton: Again, kind of meh, but I did enjoy reading this one. Review to come!
What do you think you'll read next?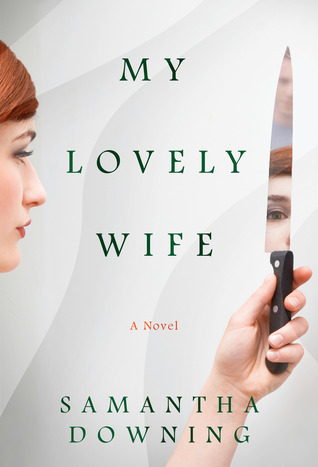 If I'm Being Honest by Emily Wibberley and Austin Siegemund-Broka: A retelling of The Taming of the Shrew? I'm in!
The Weight of Our Sky by Hanna Alkaf: I promise I'll actually get to this one this week.
Uprooted by Naomi Novik: Same!
My Lovely Wife by Samantha Downing: I hope this book doesn't end up being another 2019 thriller disappointment (I'm looking at you, The Silent Patient).
Last week, I added my own fourth category, and I think I need it again this week.
What did you DNF?
Playing Big by Tara Mohr: I read the first two chapters of this book a few months ago and was not impressed. In a halfhearted attempt to finally finish it, I tried reading the next chapter… until I saw Mohr cite Marianne Williamson, Oprah's spiritual guru who is now one of the 23 Democrats veeing for the 2020 nomination. Um, no thanks.
Happy reading! See you all next week!